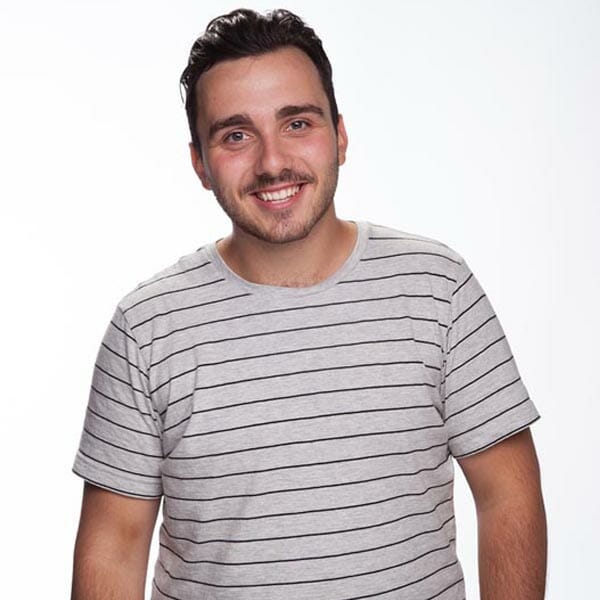 Austin Gauthier
Executive Assistant to the Executive Director
Austin is filling a maternity leave as the Executive Assistant for our CEO. He is no stranger to LiveDifferent though, in the past Austin has worked with our Builds Program and toured with our presentation teams. One thing that Austin loves most about being a part of the team is getting to know so many amazing people.
In his newest role, Austin will use his administrative skills to help book travel accommodations, organize events and retreats, and work to support our directors on a variety of tasks.
What would an ideal free day look like for you?
It would definitely include coffee (an americano), time with friends, and nature. One of my favourite things to do is visit new-local coffee shops or just lounge in the park or at the beach on a sunny day.

You're stranded on an island and can choose 5 items to have with you. What are they?
According to my research, if you're ever stranded on an island you should bring a big ol' knife, a fishing net, a (giant) box of matches, a wind-up flashlight, and a raft. So practical; I would bring those things!