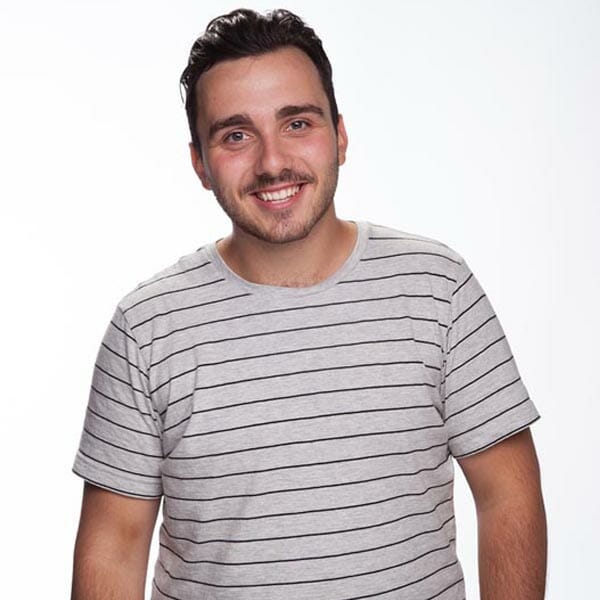 Austin Gauthier
Manager of Program Engagement
Austin has the pleasure of working closely to support our Builds and Academy programs. Whether you're someone looking to organize a Build, volunteer on a Build, or join our Academy, you'll be in touch with Austin before, during, and after!
What would an ideal free day look like for you?
It would definitely include coffee (an americano), time with friends, and nature. One of my favourite things to do is visit new-local coffee shops or just lounge in the park or at the beach on a sunny day.

You're stranded on an island and can choose 5 items to have with you. What are they?
According to my research, if you're ever stranded on an island you should bring a big ol' knife, a fishing net, a (giant) box of matches, a wind-up flashlight, and a raft. So practical; I would bring those things!