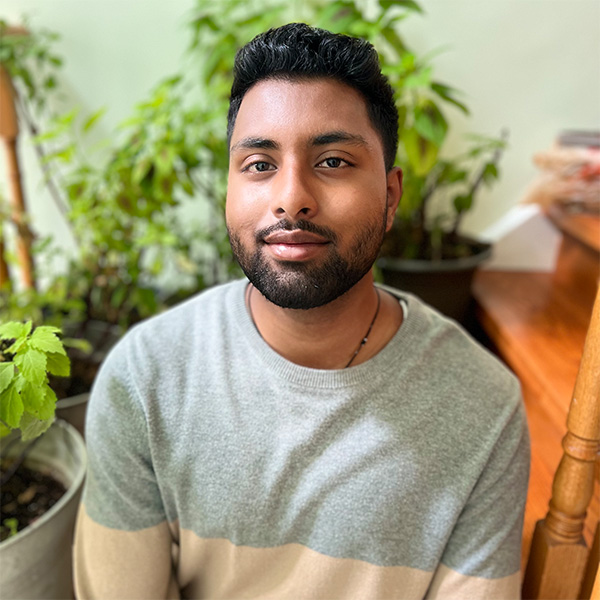 John Jacob
Digital Marketing and Sales
As part of the communications team, John works to promote all of LiveDifferent's various programming through digital marketing and sales channels.
What do you love about what you do?
I look forward to helping make a difference in Canadian and global communities by growing and scaling LiveDifferent's youth programming and humanitarian initiatives.

What would an ideal free day look like for you?
Sleeping in, binging Survivor, riding my bike, and grabbing good food with friends.

It's karaoke night and you have no choice but to perform. What song would you choose and why?

The Family Madrigal from Encanto