Engage your students in meaningful conversations that will build their resilience through short videos and questions.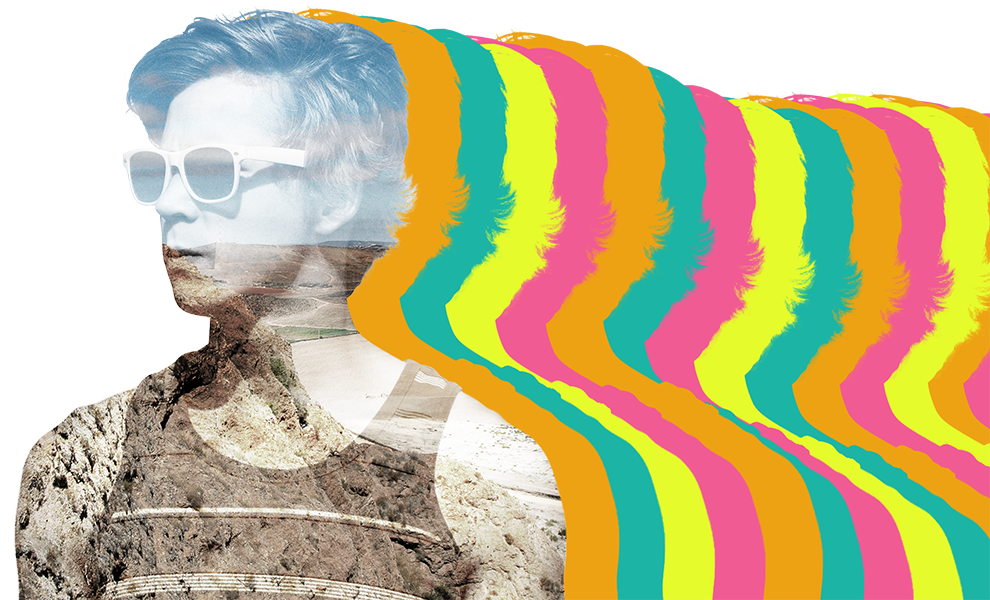 As the first Inuit NHL player, and an Indigenous role model and advocate, Jordin TooToo talks about making sense of your past and overcoming addiction.

1. Jordin says that "I'm grateful for everything that I've experienced. Failure is part of maturity." What failures or difficulties have you experienced that you are now grateful for? Or that you might one day be grateful for?
2. When it comes to Jordin's statement of "Mind over matter", on a scale of 0 (strongly disagree) to 10 (strongly agree), what number would you pick, and why?
3. Jordin had to persevere through incredible obstacles growing up to become the first Inuit NHL player. Describe a time your life where you had to use a lot of determination in the face of the odds.

When she was younger, substance abuse drove her family apart and Brittany began to wonder if there was even a point to life. But one day in Grade 10, after sitting through a high school presentation, she had an encounter that sparked hope for her future.

1. Everyone loves a good ol' embarrassing story, what is your's :-)?
2. Brittany shared about finding her voice when she had to speak up about her family situation. Have you ever had to work up the courage to speak up about something?
3. Rob Nash helped Brittany understand that her story could bring hope and purpose to someone else someday. Why was that so valuable for her to believe and why did it help her so much?

Blake lived for hockey, so when he was forced to give up the game he loved, he was devastated. When he finally had the chance to share what he was going through with his friends, he felt a huge sense of relief.

1. Why do you think it was so hard for the people around Blake to notice that he was reaching out for help?
2. Blake speaks of how big of a relief he felt when he finally opened up about what he was going through. Why do you think this makes such a big difference for people?
3. In his story, Blake speaks about finding so much purpose in sharing his story. Have you had any experiences similar to this?

As Live Different's Build Administrator, Austin talks about finding meaning and purpose through serving others

1. Austin felt a lot of pressure to fit into the mold of what other people expected or valued. Describe a situation in your life where you have felt something similar.
2. Austin shares how impacted he was by volunteering and helping others, and how much it helped create a sense of meaning and identity for himself. What is your favourite memory you have of helping someone else? How did that experience impact you?

As a leading mental health advocate, former patient, and Executive Director of Inner Compass Initiative, Laura Delano talks about overcoming labels and facing painful emotions.

1. Laura believes that when she was 13, that there was a reason for her emotional pain, that it was telling her something important, and that she wishes that she had listened to it. How do you think people should cope with difficult emotions?
2. Laura shares how her identity became lost in labels and diagnoses that were being given to her by others. In what ways has "your story" been shaped (in either helpful or harmful ways) by what other people think or say about you?
3. For 14 years, Laura believed her pain and struggles were because of an illness/chemical imbalance. How might that kind of "story"/metaphor affect (in positive or negative ways) one's sense of hope or identity? What other ways could a person potentially make sense of their difficult feelings or experiences?
*This video deals more directly with the subject of "mental health". We recommend that you review the YouTube description here for more information and context and to decide if and how to best use it.

This video weaves some of the above stories together with an educational narrative series. For follow-up discussion we recommend that you do the Own Your Story Challenge (below) together with your class, or as a writing reflection.

Grab a pen and a piece of paper, then set aside a few moments to reflect and apply the "Own Your Story" message.
By reflecting together, you'll reinforce the learning and leave a lasting impact. Download the full Own Your Story Challenge discussion guide here:
Teacher's Guide
Parent's Guide

Own Your Story Resources Feedback