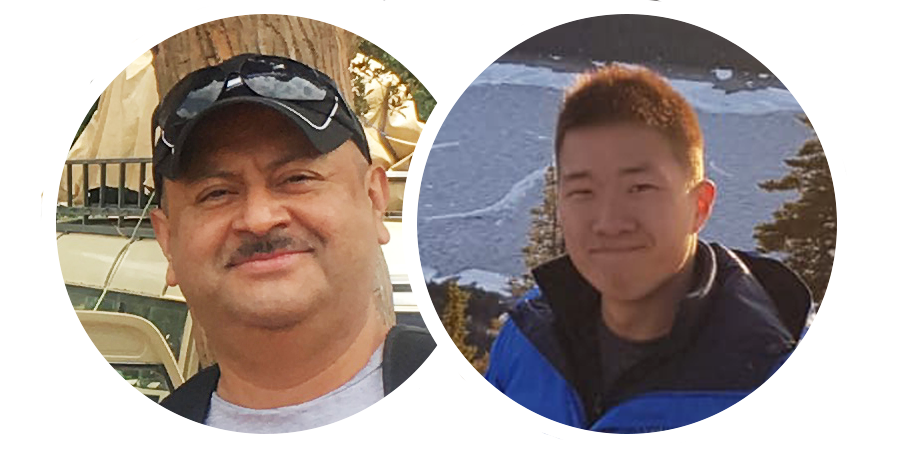 Hiking for Brighter Futures
Byron and Howie are hiking up 18,500 feet of Mount Everest to support the education of children in Haiti. Their goal is to raise $0.50 per foot that will go directly towards helping these children. 
Thanks to everyone who donated to support Byron and Howie's hike for brighter futures! Due to the current coronavirus pandemic, the hike has been postponed and we are not accepting donations for this campaign at this time.
A Message from Byron and Howie
We are raising money to support the students as they work to receive their education through Live Different's #LoveLegacy program in Haiti. All donations will be used towards providing the children at Ecole L'Union with education, nutrition, and community.
Anything, even a small donation, will go a long way to help these children. Please consider helping reach our fundraising goal by donating and sharing our page with friends for support. Any help is greatly appreciated.
The Cause
Not long ago, children living in the rural, hillside community of Calvaire lacked access to education. Their families were caught in poverty and were facing incredible hardships. When Live Different staff member Benjamin Cole Brown was introduced to the children, it broke his heart to learn of these struggles and he vowed to do something to help. With the support of Live Different, the school Ecole L'Union was built and classrooms were opened in 2011.
Byron met Benjamin Cole in 2015 when he was building homes with Live Different in the Dominican Republic as a WestJet volunteer. It was here that he experienced Benjamin Cole's passion for the Island and heard about the school that had been built in neighbouring Haiti. Classes were up and running and each school day, the children were receiving brighter futures.
Sadly, one year later, Benjamin Cole died in a tragic plane crash while returning from delivering aid to Haiti in the aftermath of Hurricane Matthew. He was only 36 at the time and the news impacted Byron so much that he made his own vow to use his love of adventure to help the children in Haiti.
In 2018, Byron raised money and reached the Kilimanjaro summit, giving all proceeds to the students in Haiti through Live Different's #LoveLegacy program. This time, with friend and fellow WestJetter, Howie, he will be hiking up 18,500 feet of Mt. Everest. Their aim is to raise $0.50 per foot to support the children (with Byron and Howie covering all expenses of the hike itself) for a total of $9,250. 100% of all donations will directly impact the students at Ecole L'Union through the #LoveLegacy program, providing school materials, nutrition, educator salaries, and community.
Byron and Howie will be hiking Mount Everest to support the children of Ecole L'Union as they strive towards brighter futures.
Stay tuned for details.