About the Live Different Academy
The Academy is for individuals looking for an experience unlike anything else. Through 13 weeks of being fully immersed in beautiful Mexican culture, you'll learn a ton about the lives of others and even more about yourself in the process. Surrounded by like-minded people, you'll be challenged and supported as you grow and take part in new experiences while caring for others. And when you leave, you and the lives of local families and communities will never be the same. 
Volunteer
Volunteer with neighbouring families and in the local community.
Study Spanish
Being fully immersed in the culture, you'll study Spanish and spend time with a local host family once a week.
Explore
While you're here, you'll check out volcanoes, beaches, and local cultural attractions.
Build
On top of volunteering, you'll work to complete a building project alongside the community.
A Week Alongside Workers
Gain insights and experience as you labour with local workers and become aware of the tough decisions they face daily—from housing to food and everything in-between. 
Study Social Justice
You'll spend time studying social justice and international development. 
On Instagram?
Of course you are.
At Academy, you take part in so many experiences that help you grow as a person and give you a better understanding of poverty that you won't learn any other way.
Get the behind-the-scenes look from our last Academy semester in 2019. Visit our account on Instagram.
Check out @LiveDiffAcademy
Welcome to the Baja
Our residence is nestled in rural Mexico, about 30 minutes from the beach. It is here where you'll experience family-style living—with shared meals, games, and the internet. You're just a short walk away from a local store for snacks and close to public transportation, giving you access to local coffee shops, markets, and taco stands. (If you're into those sorts of things.)
The Baja is dry, so expect hot days and cool nights. Unlike a tourist-filled vacation spot, you'll be introduced to (and become part of) the community. Each week, you'll spend time with local families and sharing meals together which helps deepen your understanding (and your Spanish). It's home away from home!
A peek at our 2022 Schedule

Fly to San Diego, CA (Airport Code: SAN)

Drive to Vicente Guerrero, Baja California, Mexico.

Week 1– Orientation

Weeks 2 – Spanish Classes and meet host families **

Weeks 3-5 – Volunteering and coursework

Week 6 – Live Different Build Project

Week 7-9 – Volunteering and coursework

Week 10 – A Week Alongside Workers

Week 11 – 12 – Volunteering and coursework

Week 13 – Travel/Debrief

All students fly home from San Diego, CA

*Saturdays are considered excursion days, Sundays are OFF (Subject to change) ** Spanish and weekly visits with host families are on-going
Quick note: The schedule may change from year to year and even during the Academy.
Live Different Academy was the best choice I ever made in my entire life. I believe in Live Different because it has shaped me into the person I have always dreamed to be.

Lisa

Former Academy Student
The Academy is an awesome program and it is something that everyone should experience. The experiences and learning that you get is crazy and life-changing. This program changes you as a person for the better.

Grace

Former Academy Student
Live Different Academy made me realize that I have potential beyond measure, and my personal story is the most powerful tool I will ever possess. Academy was a push in the right direction at times, and it was a reassuring hug telling me I'm doing the right thing when I needed it.

Brittany

Former Academy Student
Tuition for three months is $6,995 CAD
—and flights are all-in*
Since it's a unique program that blends personal growth with the opportunity to give back and make a difference, the cost can be broken down into two parts—one to cover your stay and the other to help others during your time in Mexico.
This portion covers everything that benefits you directly, like the curriculum, food and accommodations.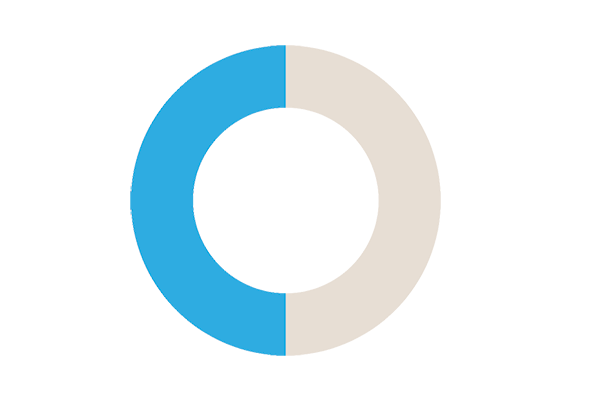 Charitable Project Costs
$3,750
This part is used to help others and goes towards project costs. As a result, we're able to issue tax receipts for funds raised**.
*LiveDifferent will provide all Academy Students with return flights with WestJet. Certain restrictions apply, so contact us for more details.
**There are certain restrictions when issuing tax receipts. Full details available upon request.
Have questions or want to apply for Academy 2022?
Fill out the form and we'll be in touch.